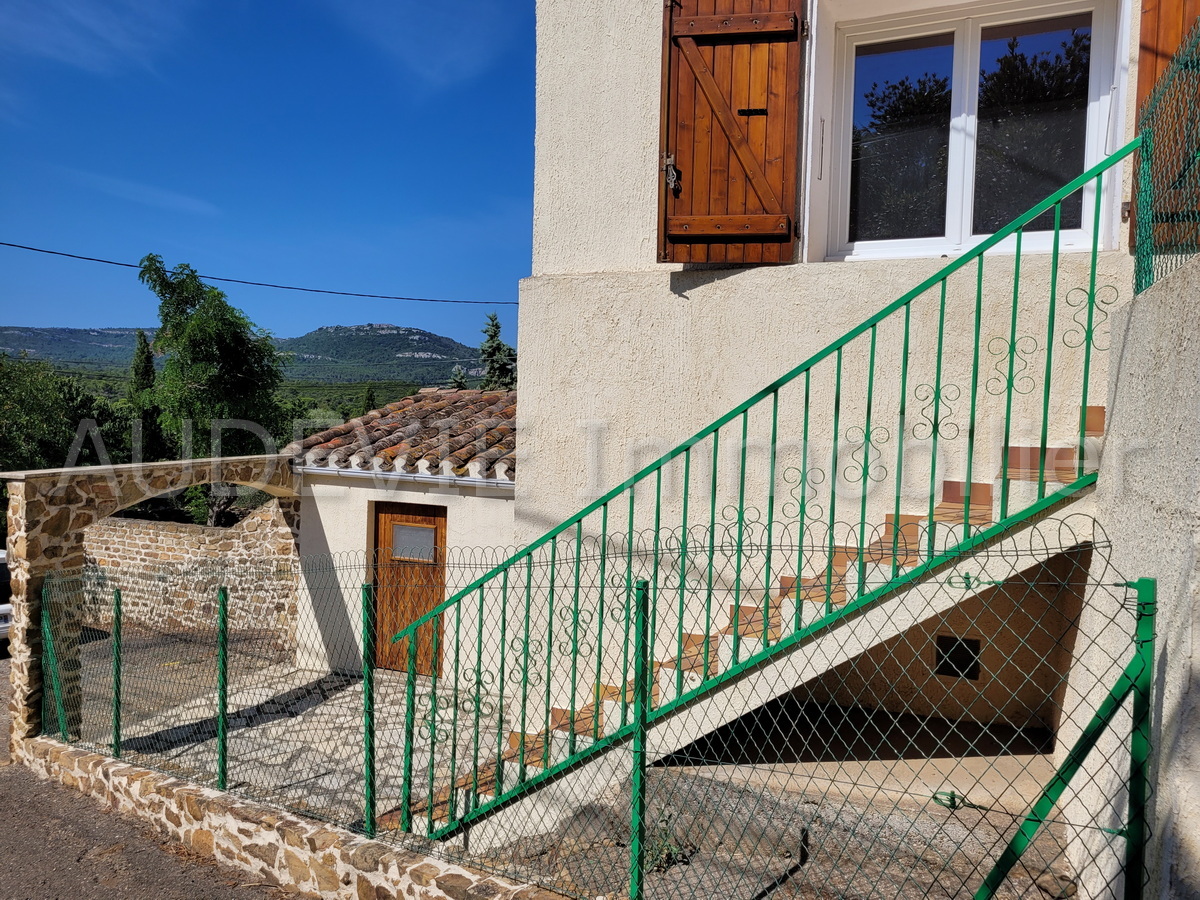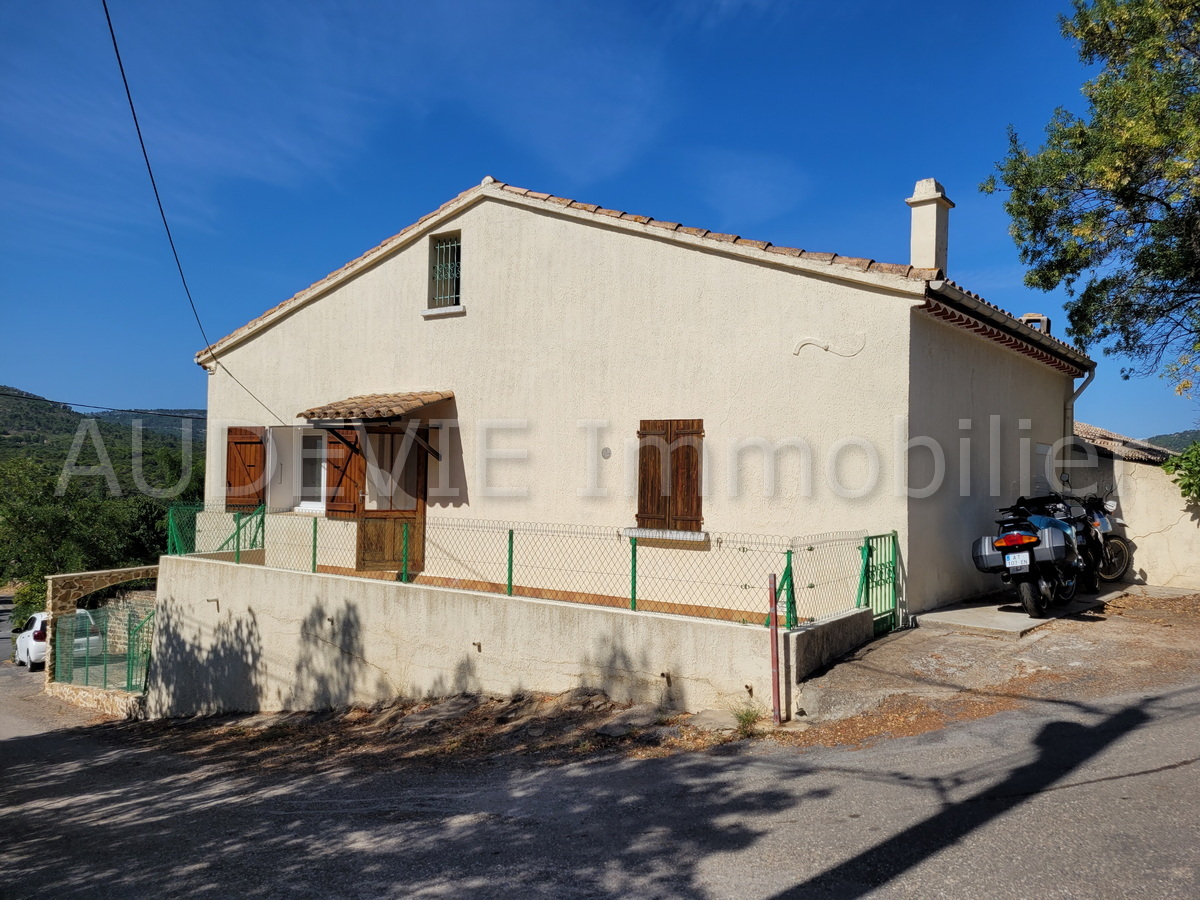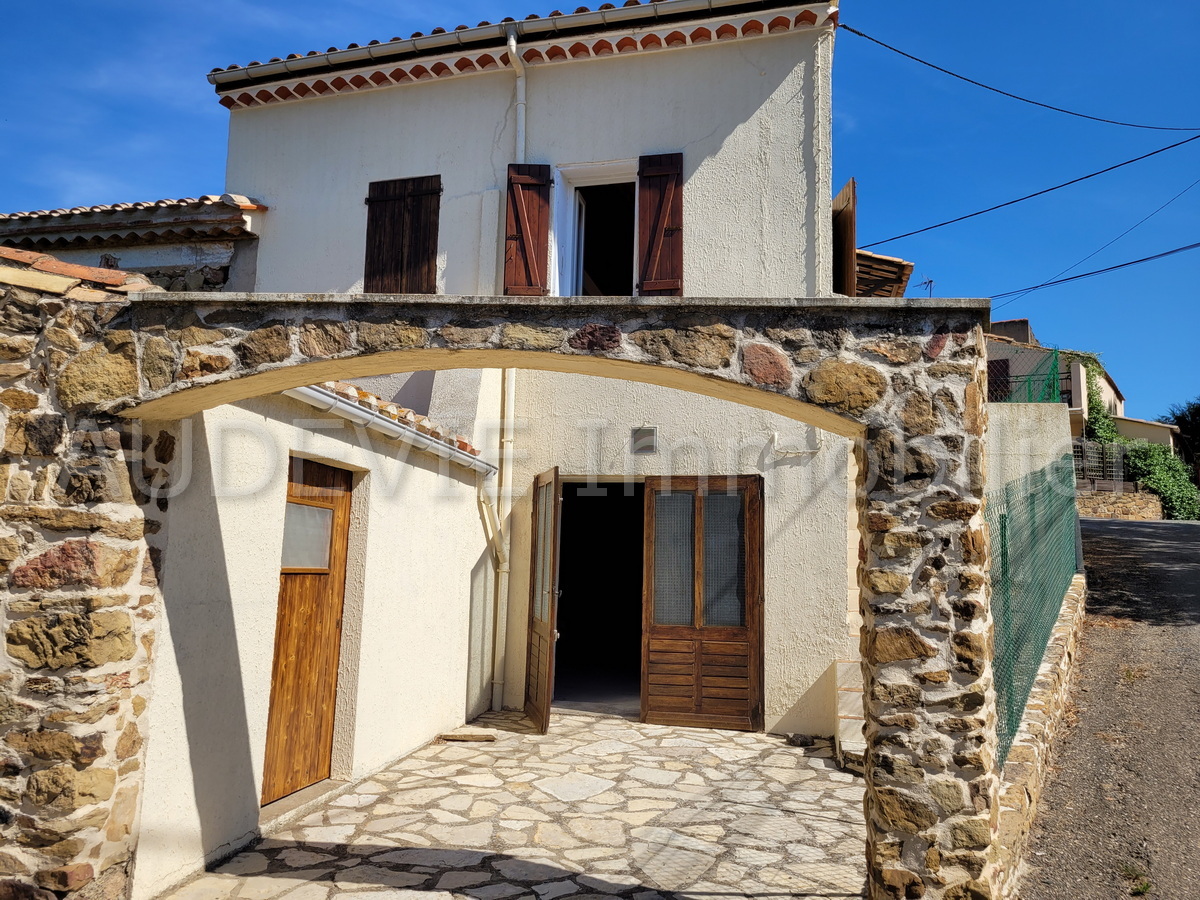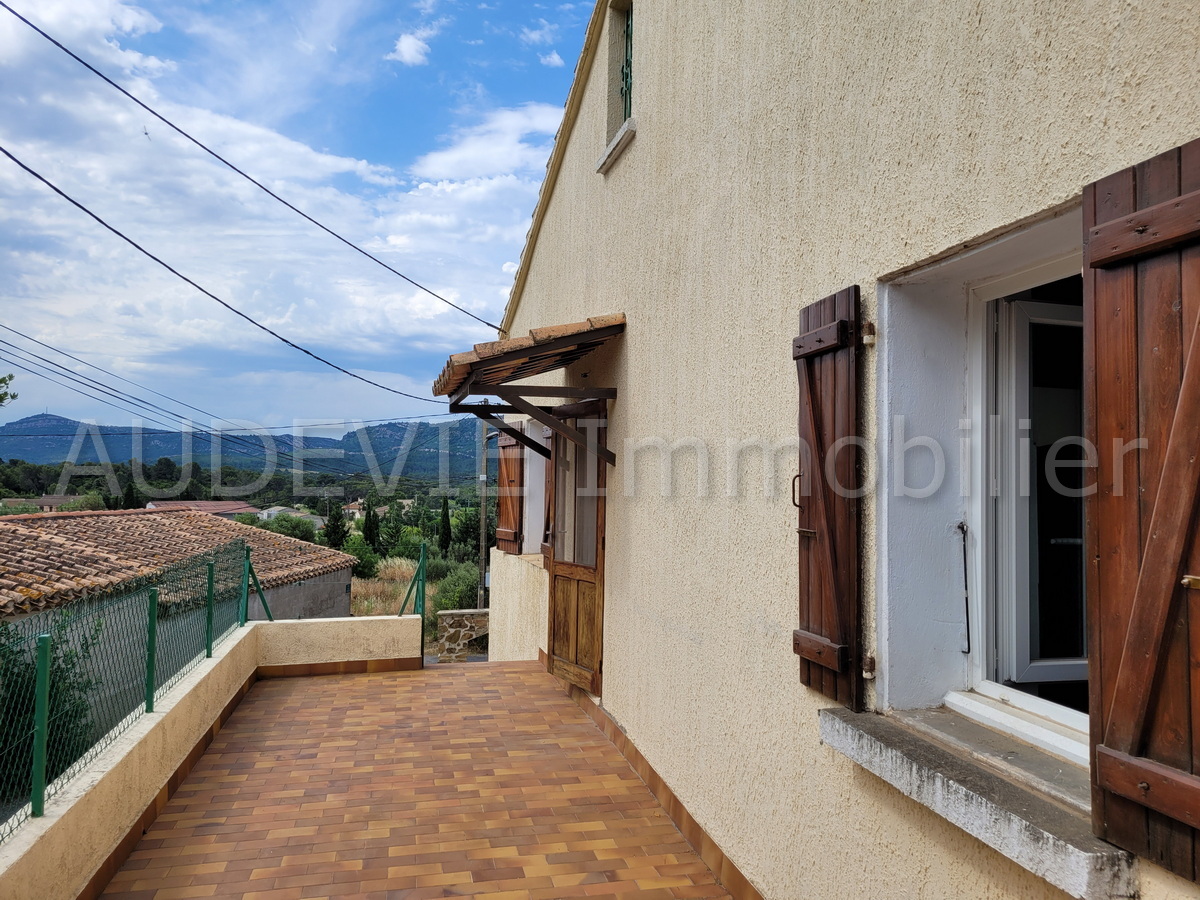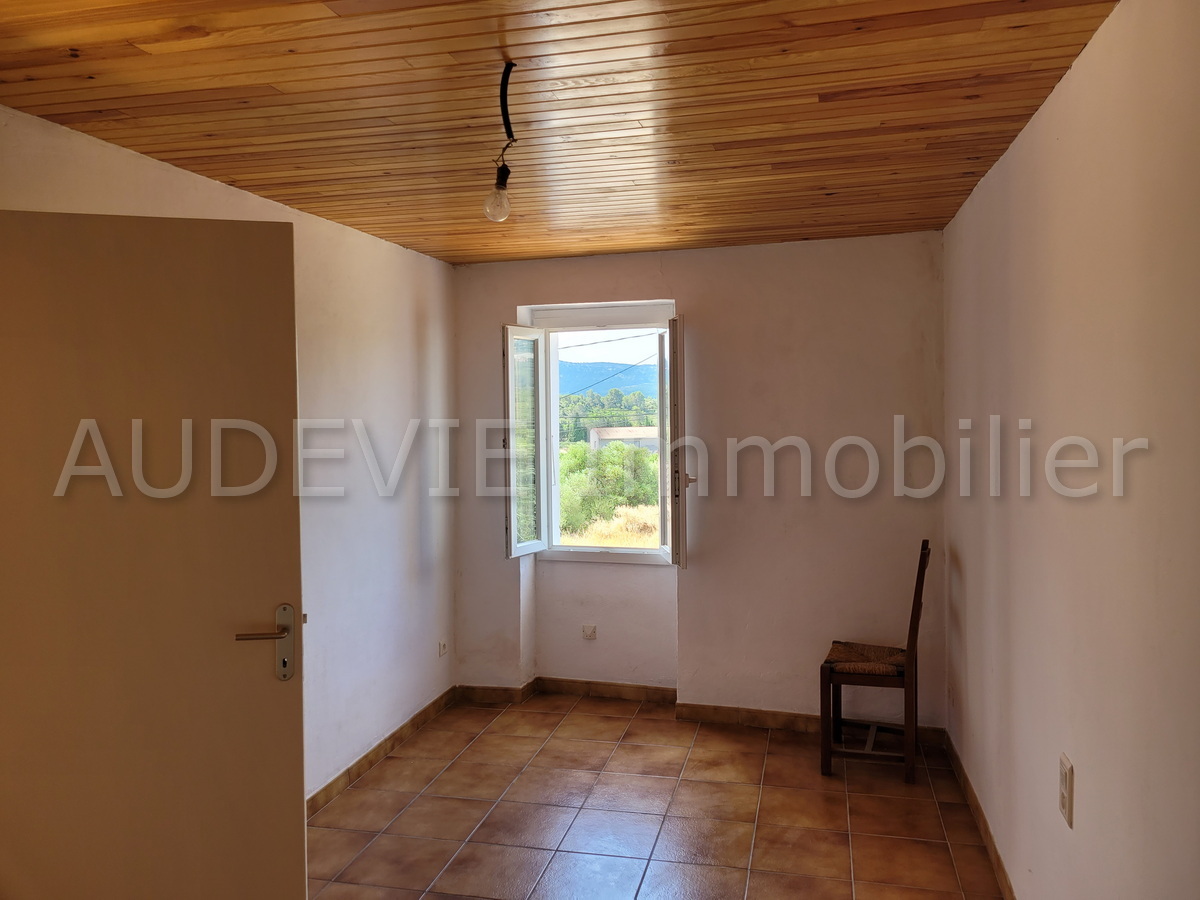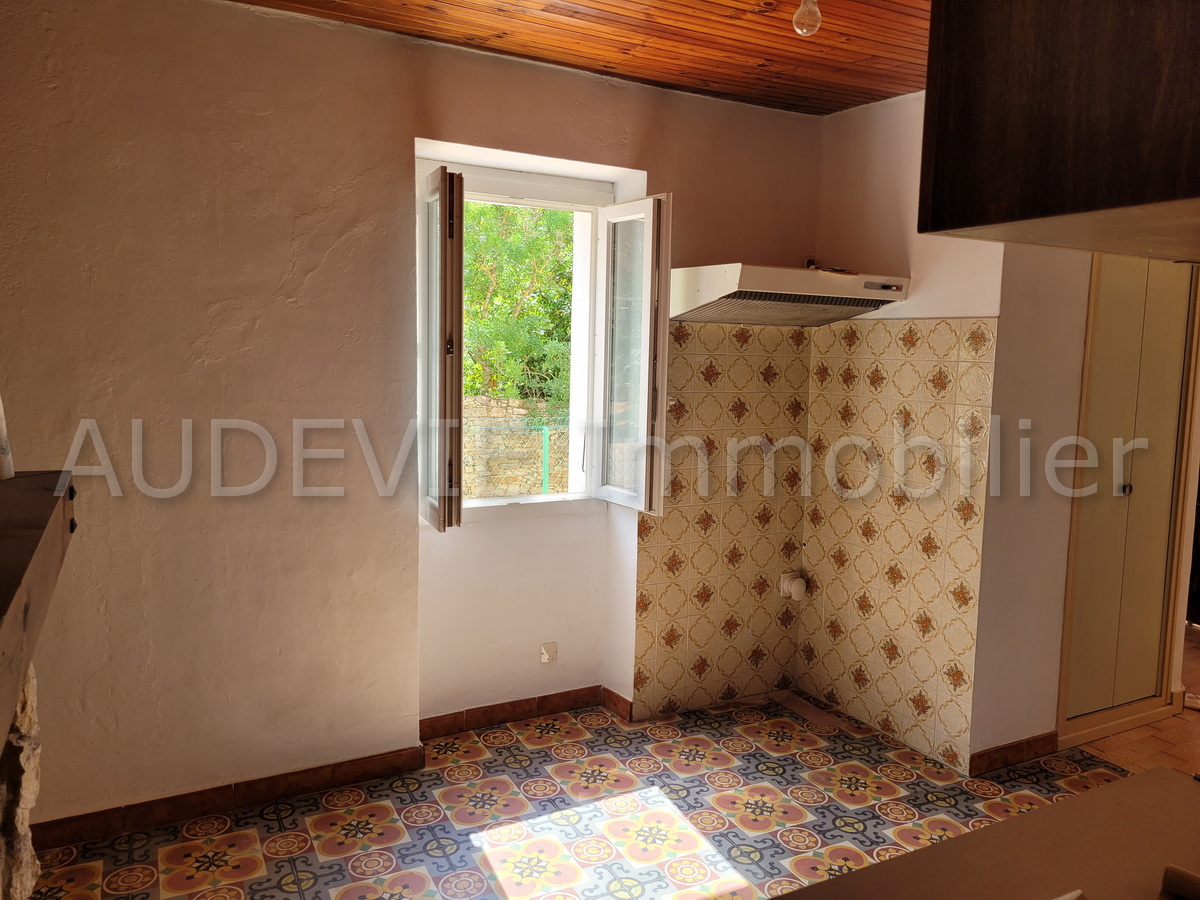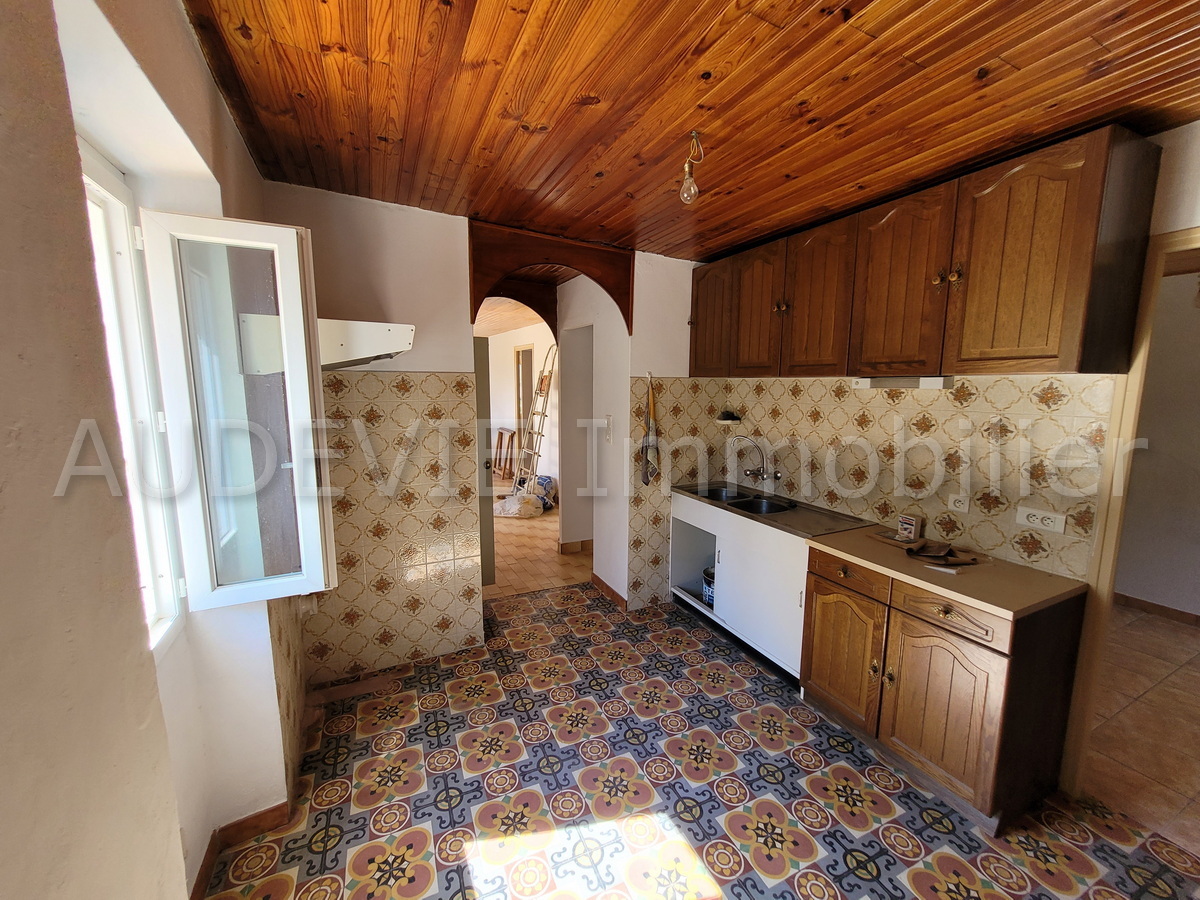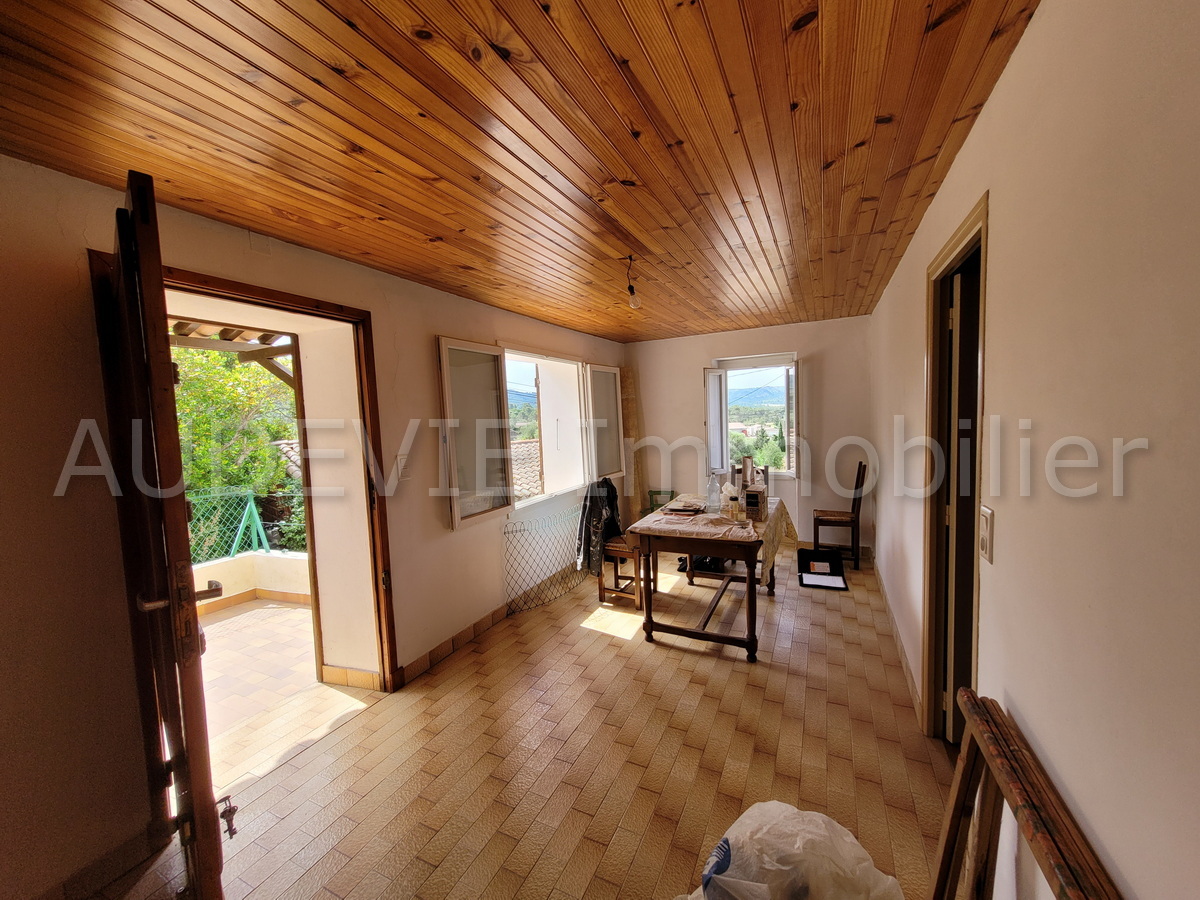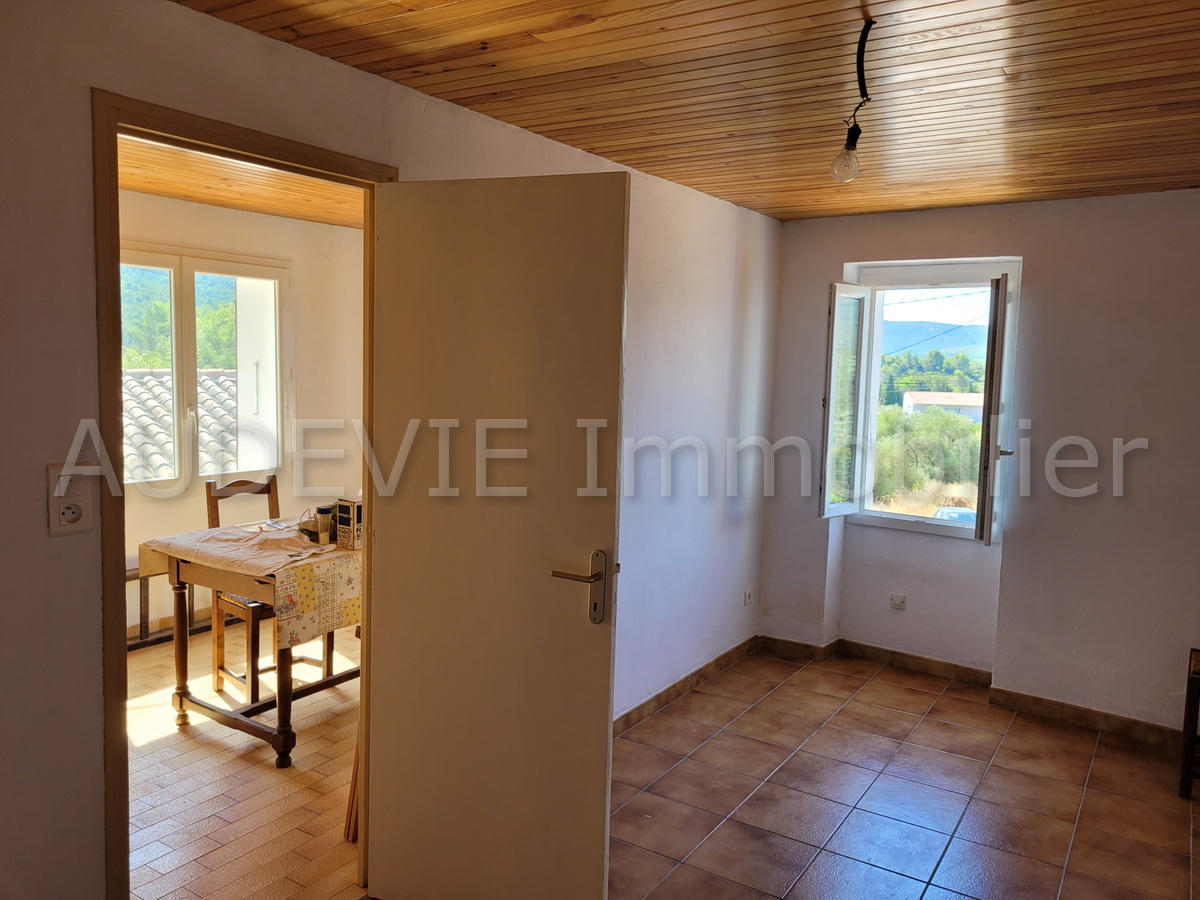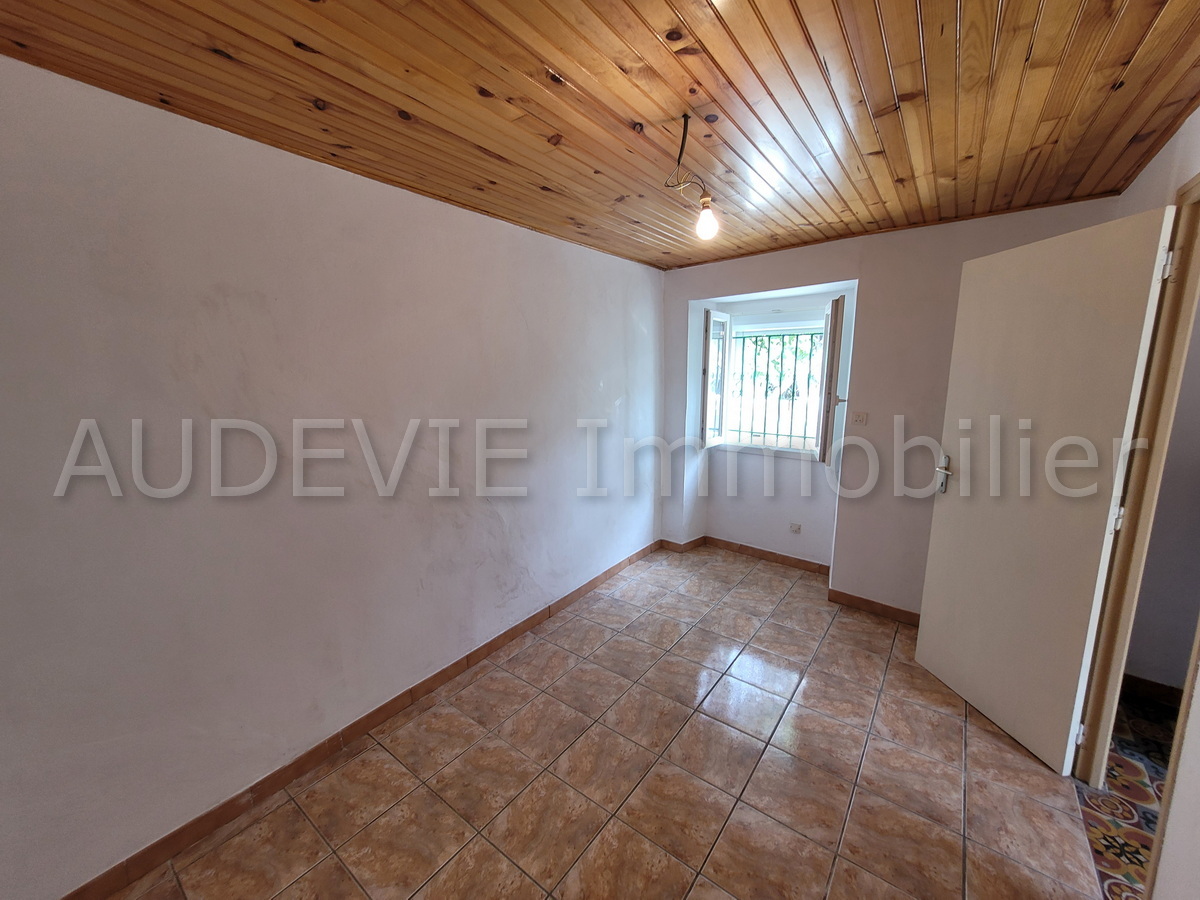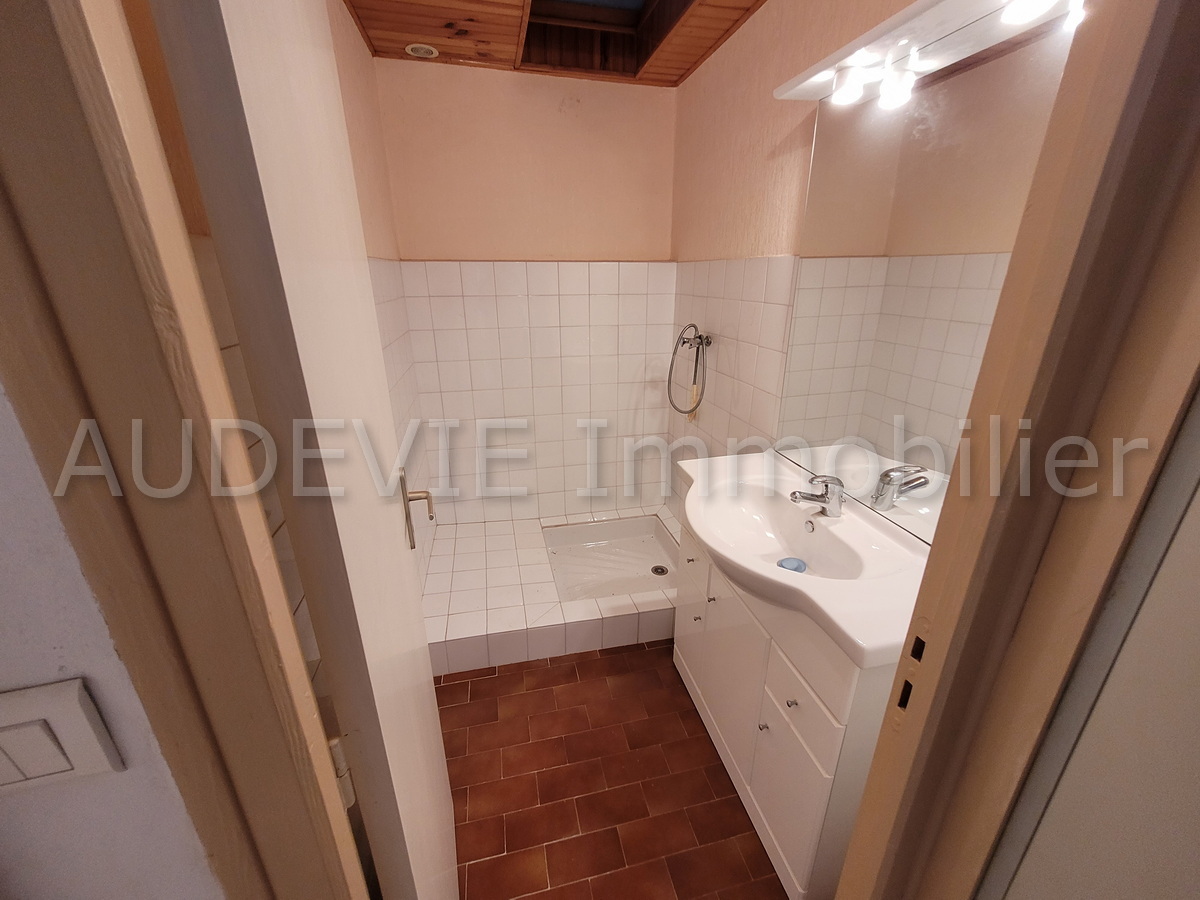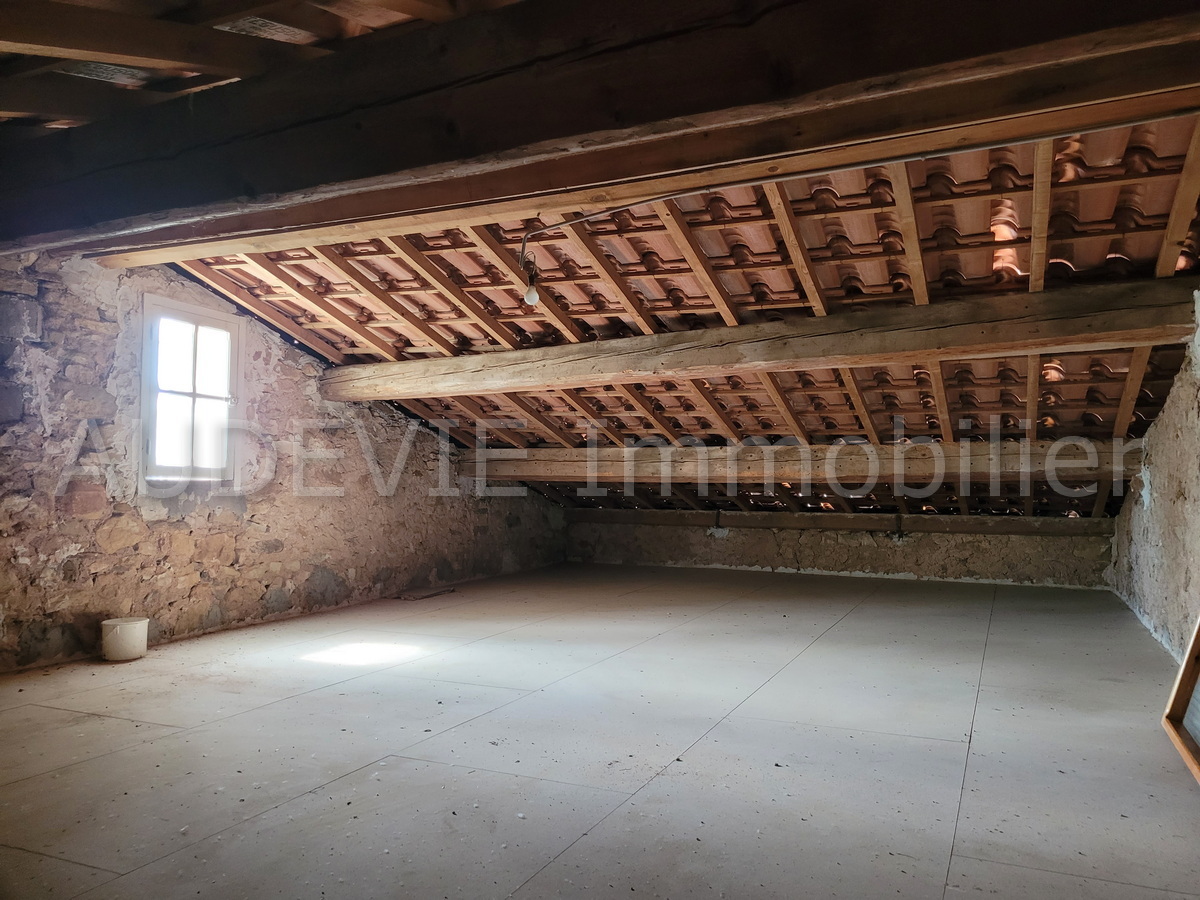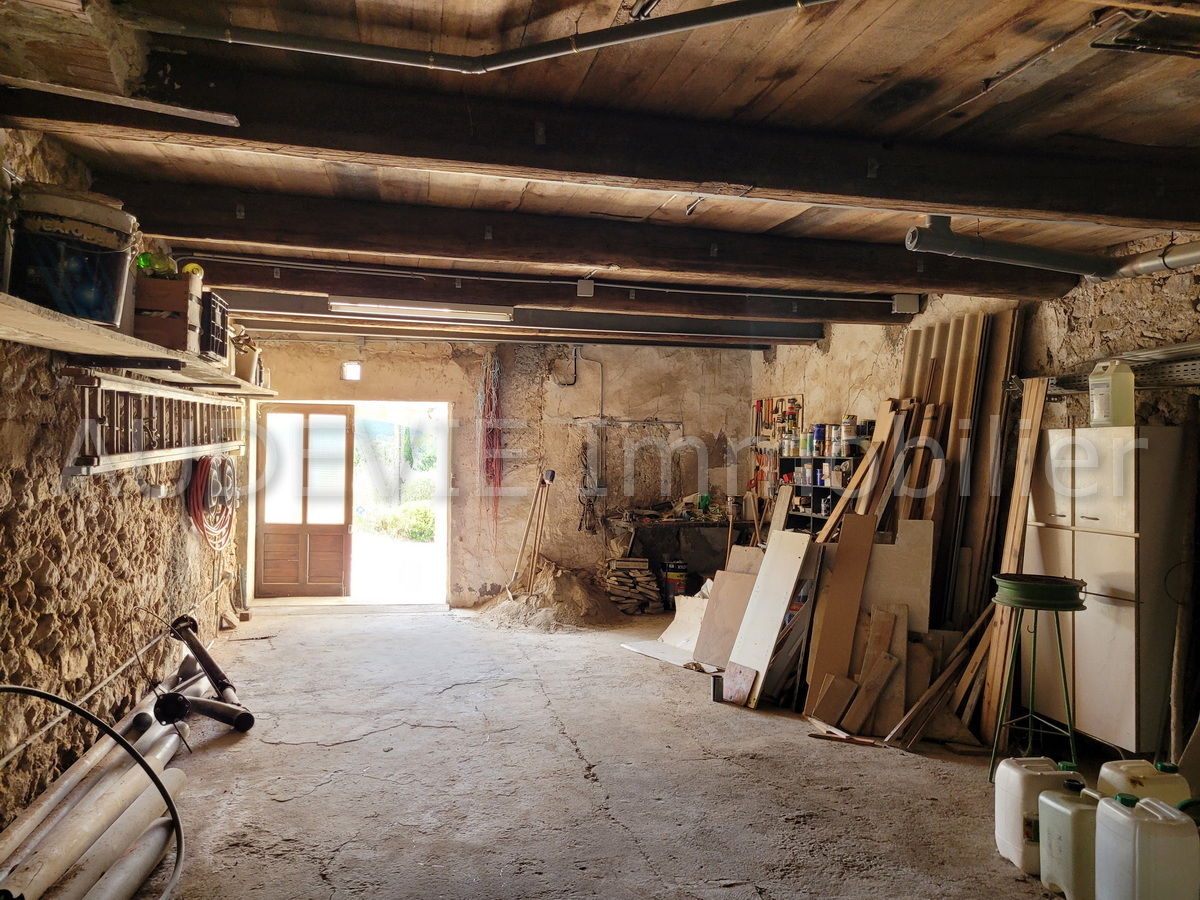 Old stone house with barn and terraces
This old stone building is semi-detached and offers about 50m² habitable space on 1 floor, above a barn of about 60m². With court, parking space and terrace. The 2-bedroom house has a bright interior and offers lovely views. Quiet location at about 1.5km from a wine growers village and 25 minutes from Narbonne and the Mediterranean.
The house:
The building is situated on 2 floors: a ground floor in front and one at the back.
In front is situated the barn(60m²) and a court with outbuilding (12m²).
On the first floor(ground floor 2): a terrace leading to the living room, a kitchen with fire place, 2 bedrooms, bathroom and toilet.
Outside space:
A court(55m²) partially tiled (18m²) gives access to the barn and stairs leading to the terrace.A terrace(17m²) gives access to the house and offers lovely views on the Corbières hills.At the back of the house a private parking space
Immediate Environment:
Quiet location in a hamlet with honey and artist shop, hiking and mountain bike trails
Surroundings/distances:
*At 1.5 km from the village of Montseret, a wine growers village with grocery/bar, post office and primary school.
*At 4 km from other amenities: bakery, 2 grocery stores, 2 bar-restaurants, pharmacy, doctor, pizzeria, tobacco/press multiservice
*At 10 km from a village with several restaurants and natural river swim spot
*At 20 minutes from Lézignan-Corbières: supermarkets, motorway access (A61), railway station and weekly market.
*At 25 minutes from Narbonne
*A 30 minutes from the Mediterranean
*A 45 minutes airports Carcassonne, Perpignan and Béziers
Surroundings/Tourism:
Located in Cathar Country, Cathar castles, abbeys of Lagrasse and Fontfroide, the Canal du Midi, the city of Carcassonne, the historic center of Narbonne la Romane, beaches of Gruissan and Leucate, …
Details
Latitude : 43.10386766682203
Longitude : 2.81022266137696
Location : ST ANDRE DE ROQUELONGUE et alentours
Composition of the property
Energy diagnosis
[dpeges dpe_value=
Diagnosis made : Diagnosis made after July 1, 2021
Informations
Risques : *Les informations sur les risques auxquels ce bien est exposé sont disponibles sur le site Géorisques: www.georisques.gouv.fr