138000

€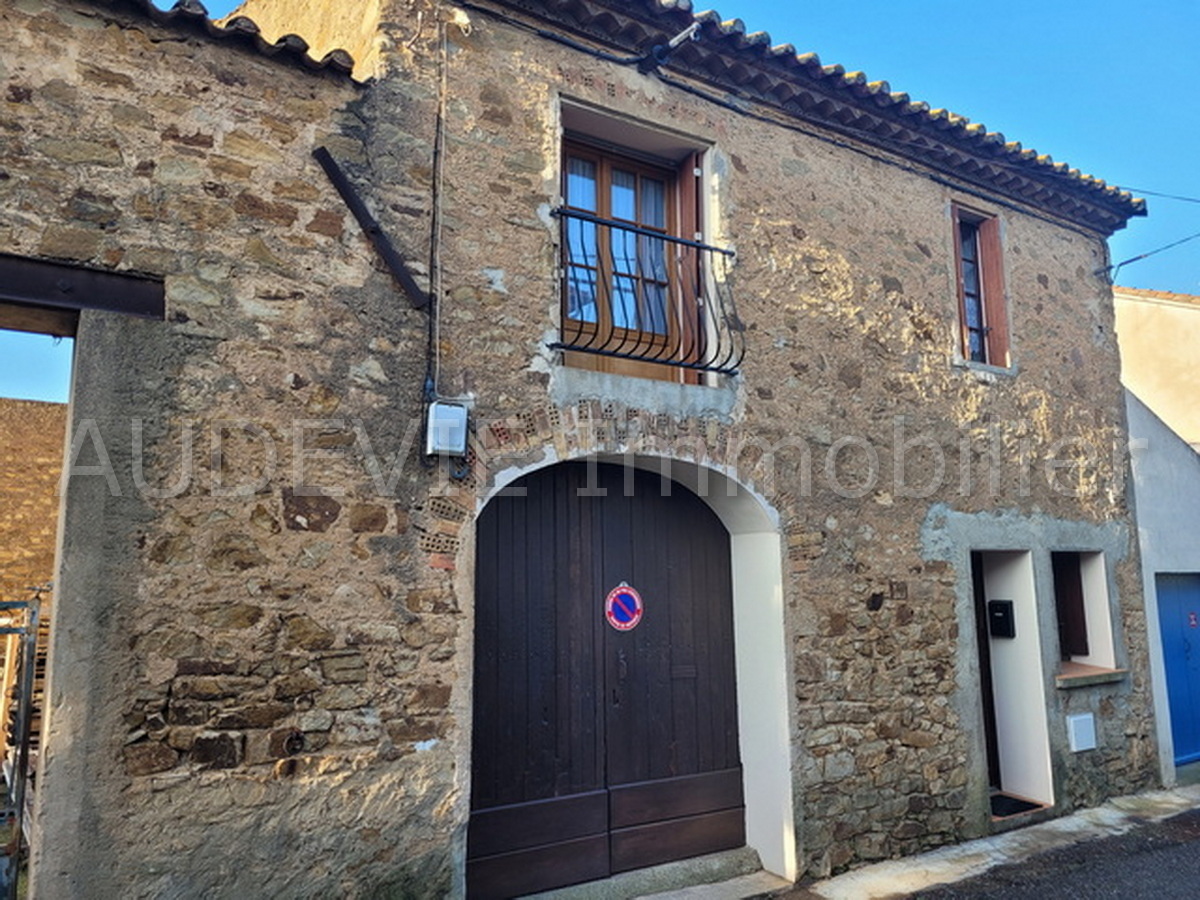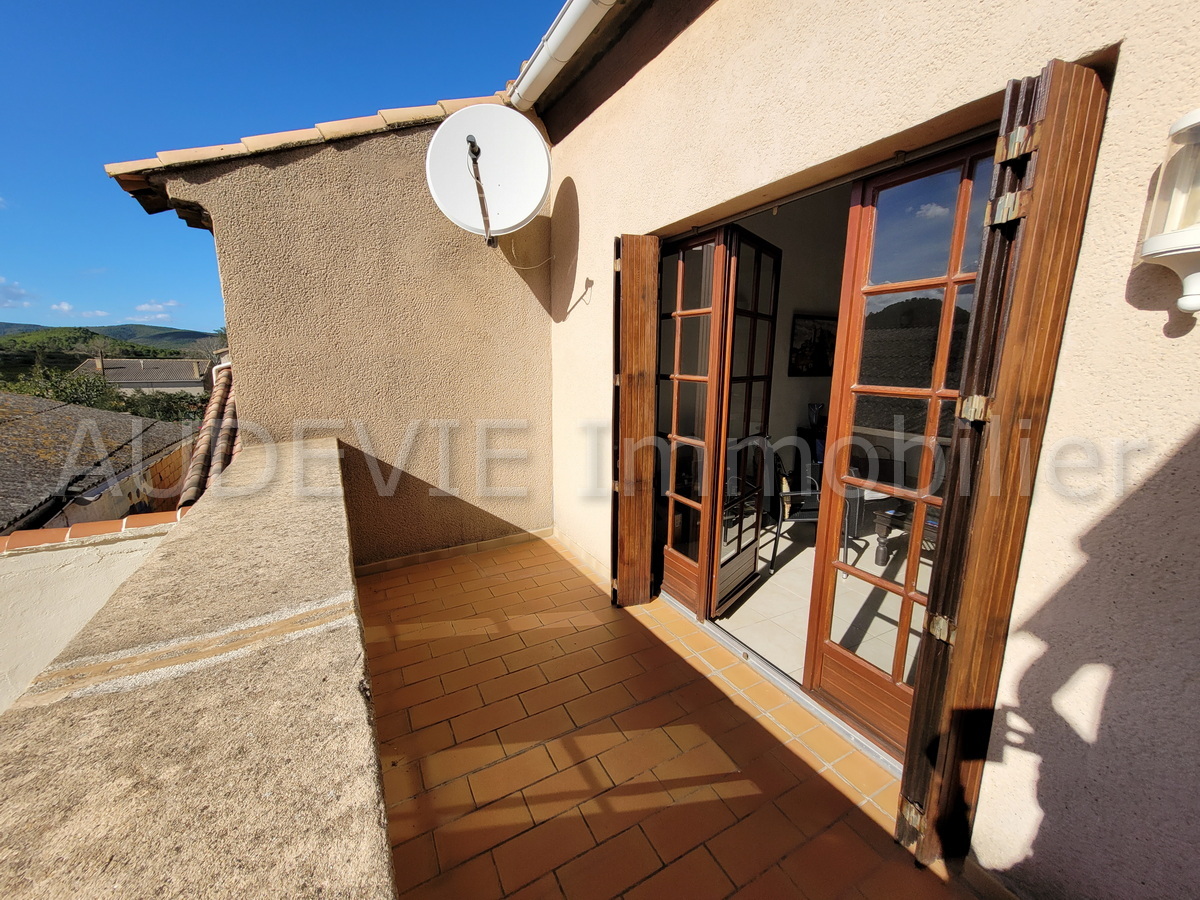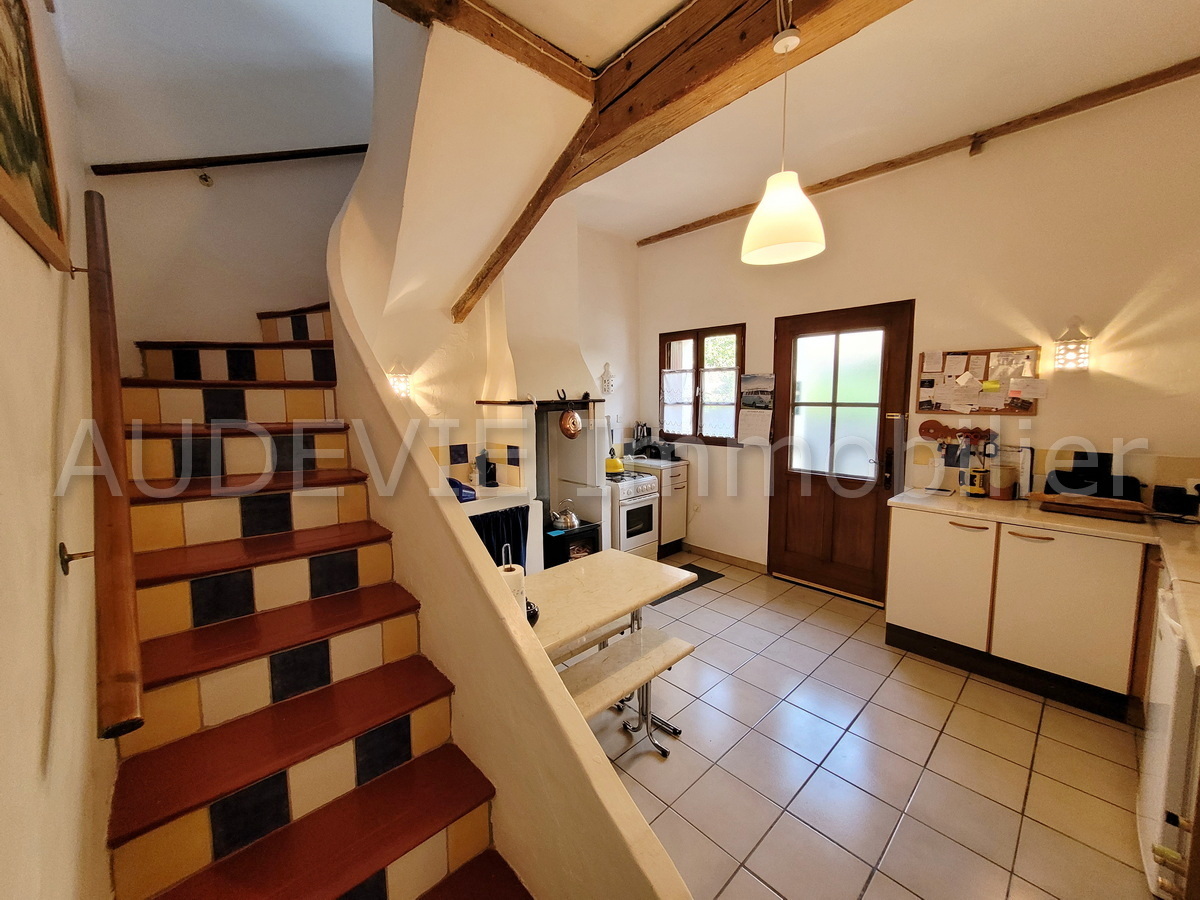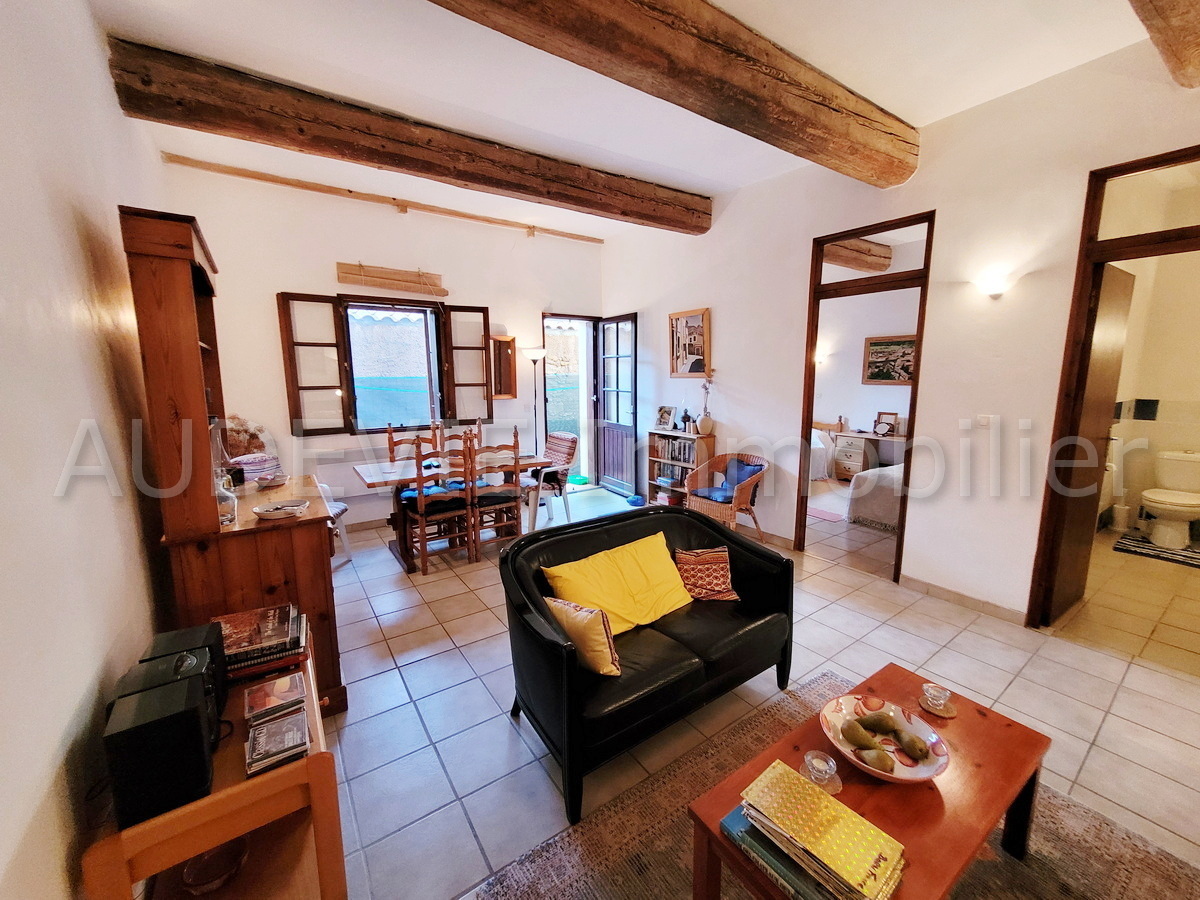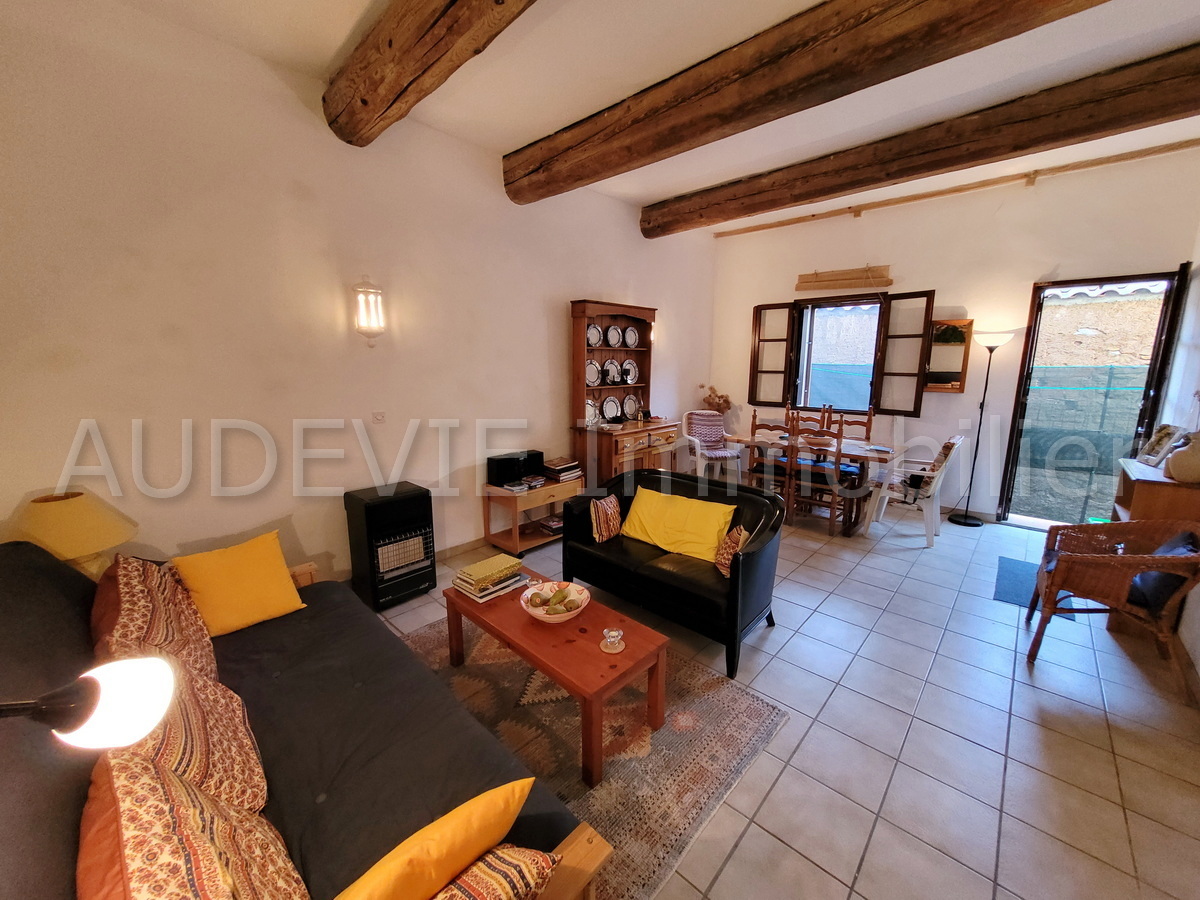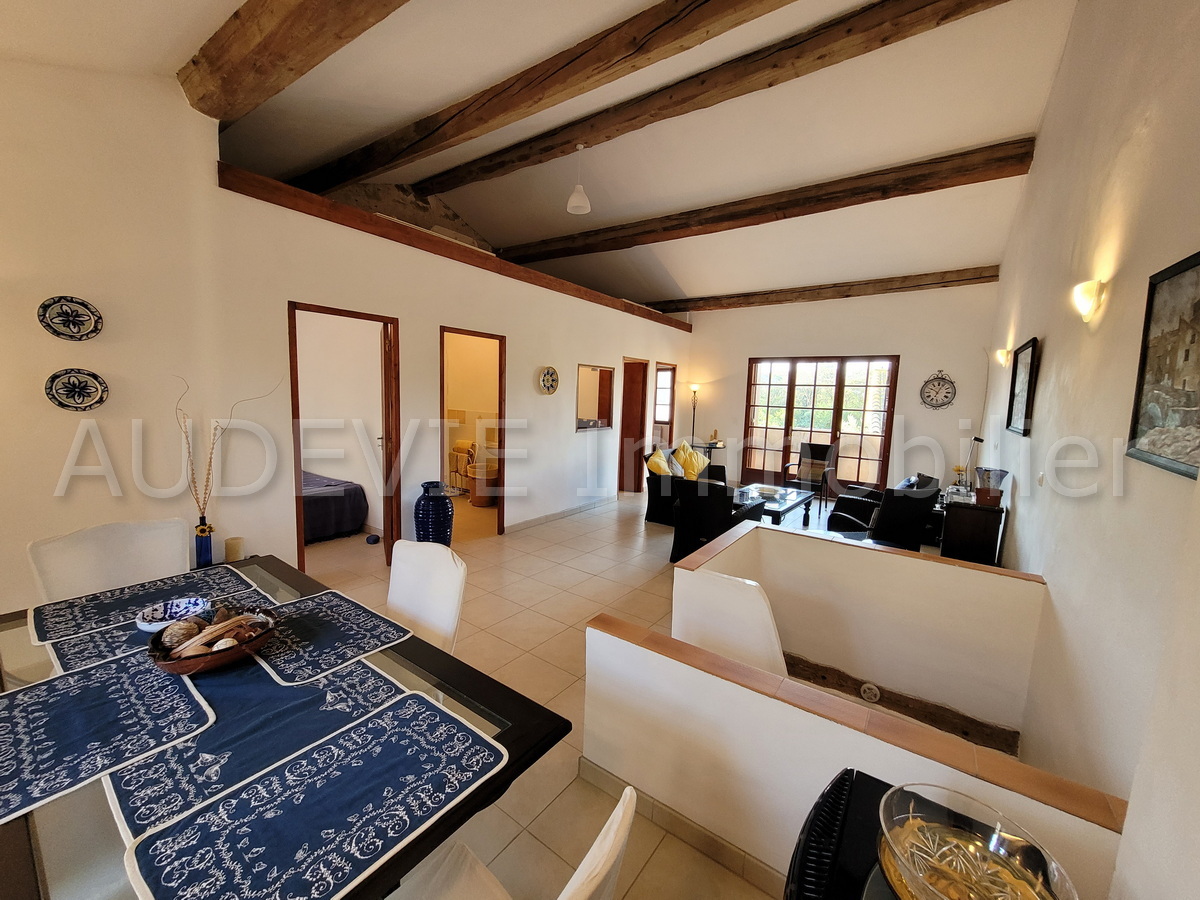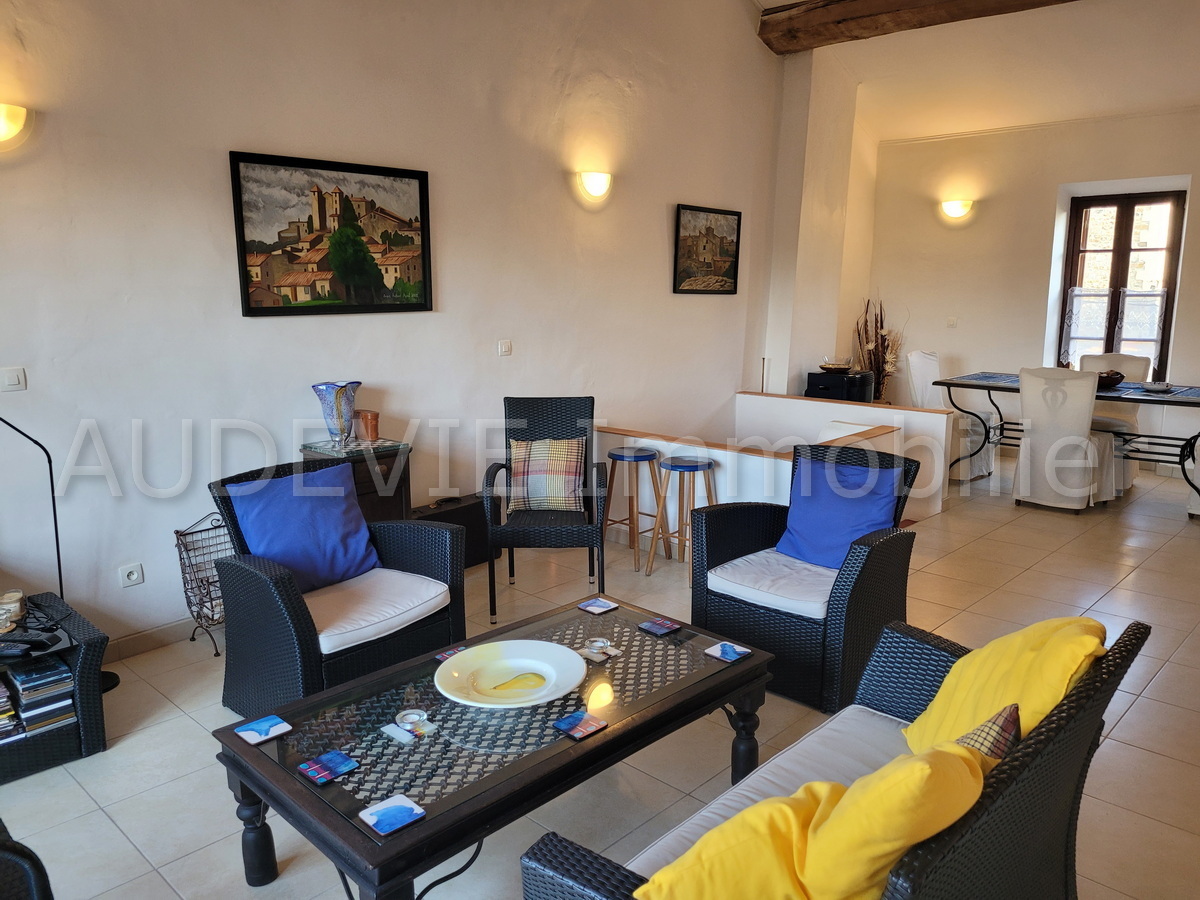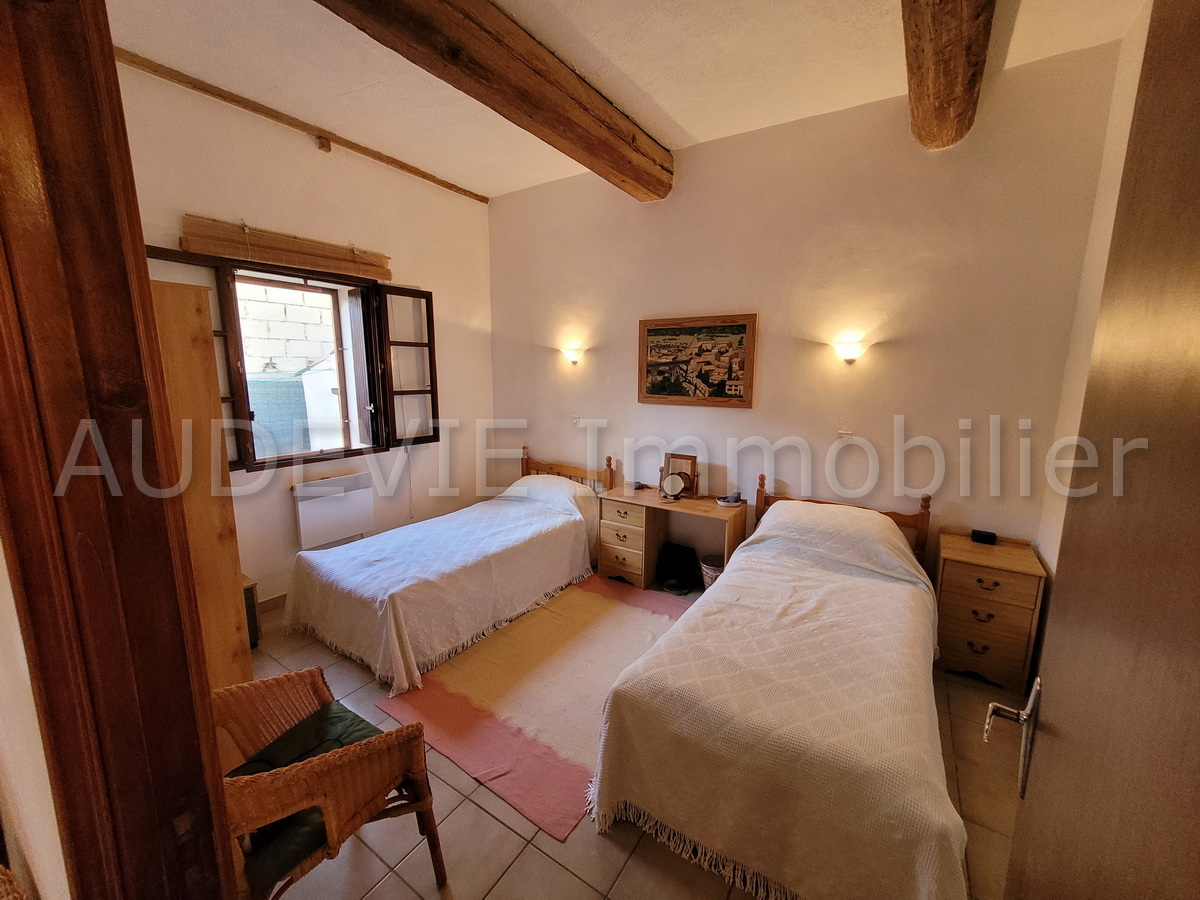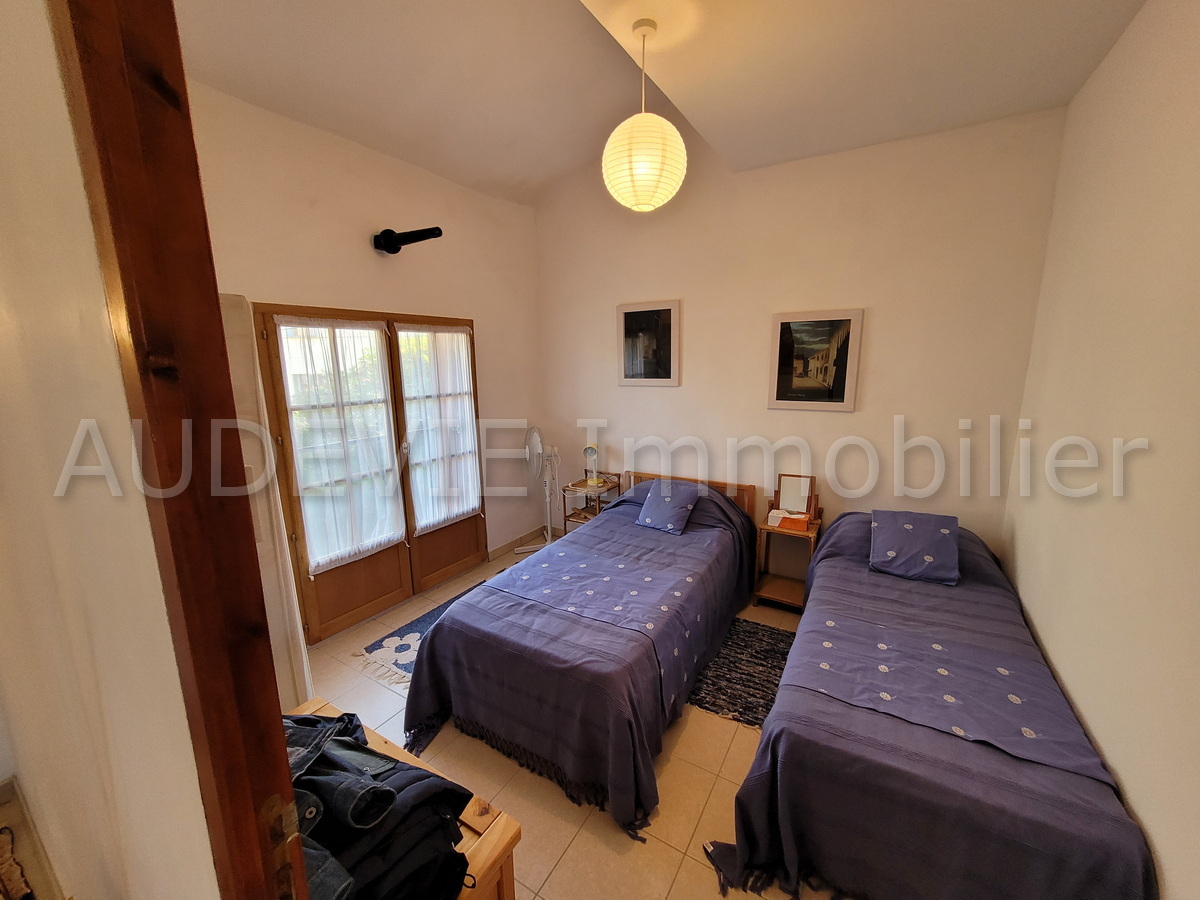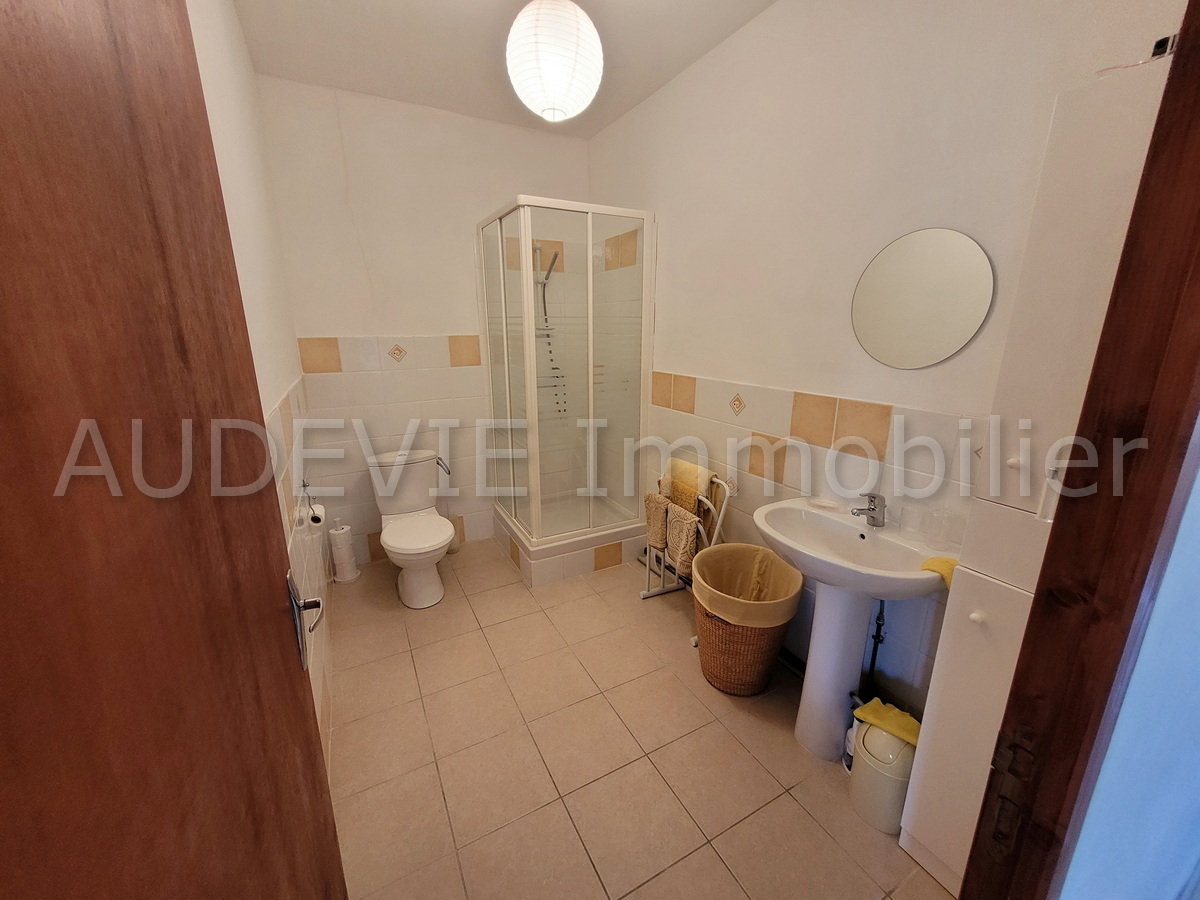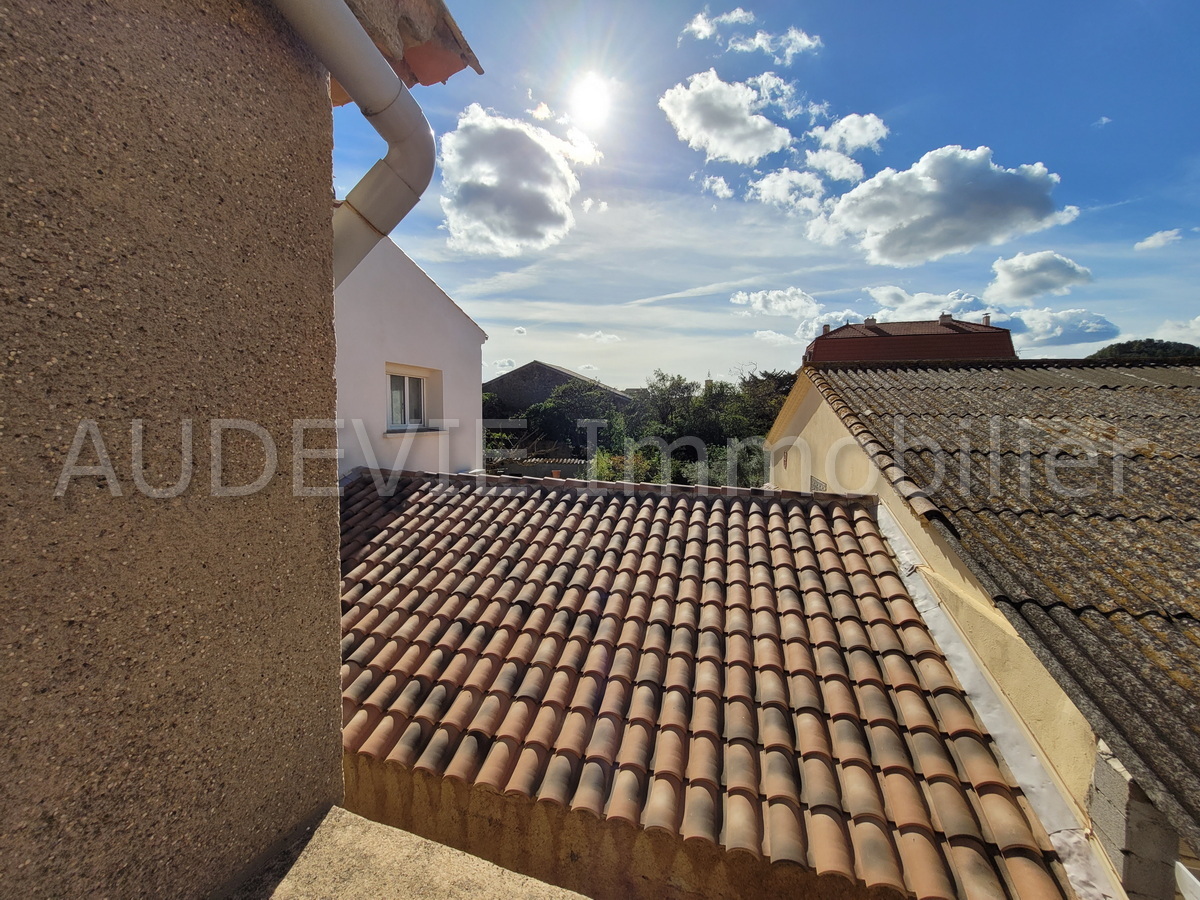 Village house with garage and terrace:
Situated in the village of Saint André de Roquelongue, village with amenities and touching the Fontfroide Massif. This former barn which has been converted in the 90-ies offers about 125m² habitable on 2 floors, plus a garage of 12m² and terrace of 6.5m². This 3-bedroom house comprises a kitchen, a living room and a bathroom on each floor.
Ideally situated at 15 minutes from Narbonne and 30 minutes Mediterranean beaches.
The House:
The house is semi-detached, offers a bright interior with high ceilings and is in good overall condition.
On the ground floor you enter in a room(summer kitchen) with wood burner giving access to the living room and first floor. The living room gives access to a bedroom and a bathroom with toilet and a little court at the rear.
On the first floor a spacious living room(35m²) giving access to a fitted kitchen, 2 bedrooms, bathroom with toilet and the terrace.
Single glass wooden windows and door windows in good condition, wooden shutters.
No fitted heating (some electric radiators and wood burner in the summer kitchen)
The garage of 12m² can be used for a small car, storage bikes, motorbikes, beach material etc.
Outside space:
The living room on the first floor opens up to the terrace of about 6.5m², offering possibility to dine outside.
The ground floor living room gives access to a small court, useful to dry the laundry eg
Immediate Environment:
Situated in a sought after Corbières village offering bakery, post office with cash dispenser, grocery, wine boutique,
bar-restaurant, local fruit and vegetable grower, ambulant shop, medecin and pharmacy.
Several hiking and mountainbike trails start in the village towards the Fontfroide massif, being part of Narbonne's Natural Park
Surroundings/distances:
*At only a few minutes from the Abbey of Fontfroide with its gastronomical restaurant
*At 15 minutes from Lézignan-Corbières : supermarkets and access motorway(A61), large weekly market and railway station, car rental
*At 20 minutes from Narbonne, historical center, railwaystation and exit motorway(A9)
*At 15 minutes regional hospital
*At 30 minutes Méditerranéen beaches : Gruissan, Narbonne-plage, St Pierre la Mer, Port la Nouvelle
*At 45 minutes Carcassonne, Béziers and Perpignan
*A 140 km de Toulouse, Barcelone à 2h30
Surroundings/Tourism:
Located in Cathar Country, Cathar castles, abbeys of Lagrasse and Fontfroide, the Canal du Midi, the city of Carcassonne, the historic center of Narbonne la Romane, beaches of Gruissan and Leucate, …
Details
Latitude : 43.114143176153554
Longitude : 2.8353337334518613
Location : ST ANDRE DE ROQUELONGUE et alentours
Composition of the property
Energy diagnosis
Energy performance diagnostic
* Of which greenhouse gas emissions
Diagnosis made : Diagnosis made after July 1, 2021
Estimated amount of expenses : HORS DPE, abscence d'équipement de chauffage fixe
Informations
Risques : *Les informations sur les risques auxquels ce bien est exposé sont disponibles sur le site Géorisques: www.georisques.gouv.fr